Blue Sky Community Services
blueskycommunityservices.com
Blue Sky offers two types of services to individuals with varying intellectual or developmental disabilities. The first is a day habilitation program that focuses on independent living skills. The second is our employment program that leads a consumer through Career Planning, Job Development, Prevocational Services, and assists them when they successfully gain employment with Individual Supported Employment. We also provide transportation to and from our facilities.


Independent Living Skills Development
Our day program is a comprehensive program designed to meet the individual needs of each person served.
At Blue Sky, people are actively engaged in their community by volunteering, participating in recreational activities, and going on outings in our community that provide learning opportunities. We work on skills designed to increase independence.
Funding:
Our most common source of funding is from DMH/DD through the Sikeston Regional Office for individuals who are Medicaid waiver eligible.
Private pay is also accepted.
Blue Sky also partners with the Southeast Missouri Parent Advisory Committee to support individuals with Autism Spectrum Disorders.
Blue Sky works with local schools to assist students in transitioning from high school to either our day program or our employment services.
Call us at 573-332-0030 to schedule a tour!

Customized Employment Services
Our employment services are designed for individuals to discover employment interests and to become successfully employed. The program is catered specifically to each individual.
It is comprised of four parts: Career Planning, Job Development, Prevocational Services, and Supported Employment

Blue Sky
2354 Rusmar Rd
Cape Girardeau, MO 63703
Phone: 573-332-0030
Fax: 1-855-313-1583
Contact: info@blueskycommunityservices.com

Blue Sky II
1131 N Kingshighway Suite 2I
Cape Girardeau, MO 63701
Phone: 573-803-3370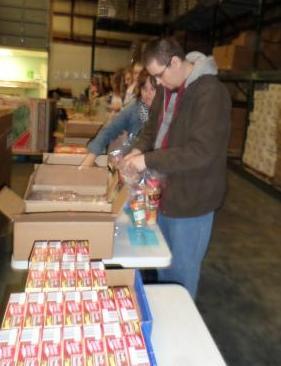 This video was created by Gold Award 60897 on YouTube.com. We do not claim any ownership or partnership of this video, but are sharing it for informational purposes.