Blue Sky Community Services
blueskycommunityservices.com
Blue Sky strives to ensure all individuals feel like an integrated part of their own communities.
The Kiwanis Aktion Club is an awesome organization for adults with disabilities.
Autism Awareness of Southeast Missouri is also a great resource for our community.

Wehrenberg Cape West 14 Cine also offers Sensory Saturdays for families.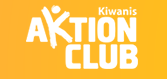 Cape Girardeau, MO also has a S.T.A.R. Program with monthly activities for individuals of all ages that have difficulty successfully interacting with their community. Information can be found on the Cape Girardeau Parks and Recreation website.
Blue Sky
2354 Rusmar Rd
Cape Girardeau, MO 63703
Phone: 573-332-0030
Fax: 1-855-313-1583
Contact: info@blueskycommunityservices.com

Blue Sky II
1131 N Kingshighway Suite 2I
Cape Girardeau, MO 63701
Phone: 573-803-3370