Services
Blue Sky offers two types of services to individuals with varying intellectual or developmental disabilities. The first is a day habilitation program that focuses on independent living skills. The second is our employment program that leads a consumer through Career Planning, Job Development, Pre-vocational Services, and assists them when they successfully gain employment with Individual Supported Employment. We also provide transportation to and from our facilities.
Independent Living Skills Development
Our ILS program is a comprehensive program designed to meet the individual needs of each person served. At Blue Sky people are actively engaged in their community by volunteering, participating in recreational activities and in real life outings that provide learning opportunities.
Blue Sky ILS focuses on attaining independent living skills through the Activities For Independence program set in place at Blue Sky. This program was designed to promote optimum growth for our consumers. The categories include:
Safety Skills
Social Skills
Money and Budgeting Skills
Professional Skills
Food & Nutrition
Household Duties
Reading and Comprehension
Recreational Activities
Computer Skills
Employment Services
Career Planning
Employment begins with Career Planning. Today's employers routinely have large pools of job applicants to choose from, making it very difficult for individuals with disabilities to gain employment. Customized employment is a process designed to personalize the employment relationship between a job candidate and an employer in a way that meets the needs of both. It is based on an individualized determination of strengths, needs, and interests of the person with a disability, while designed to meet the specific needs of the employer. This process fits the skills, interests, strengths, and support needs of the job seeker while at the same time meeting the needs of the employer.
Career Planning is a person-centered approach to gaining successful employment. Traditional assessments and evaluations are not used. At Blue Sky we seek to learn about the individual through observation and personal engagement. The focus of the team is on the skills and interests the individual possesses that can be built upon, while matching the existing and teachable skills that are lacking. Career Planning concludes with a career profile matching the unique abilities and interests of the individual seeking employment This service is a 90 day process.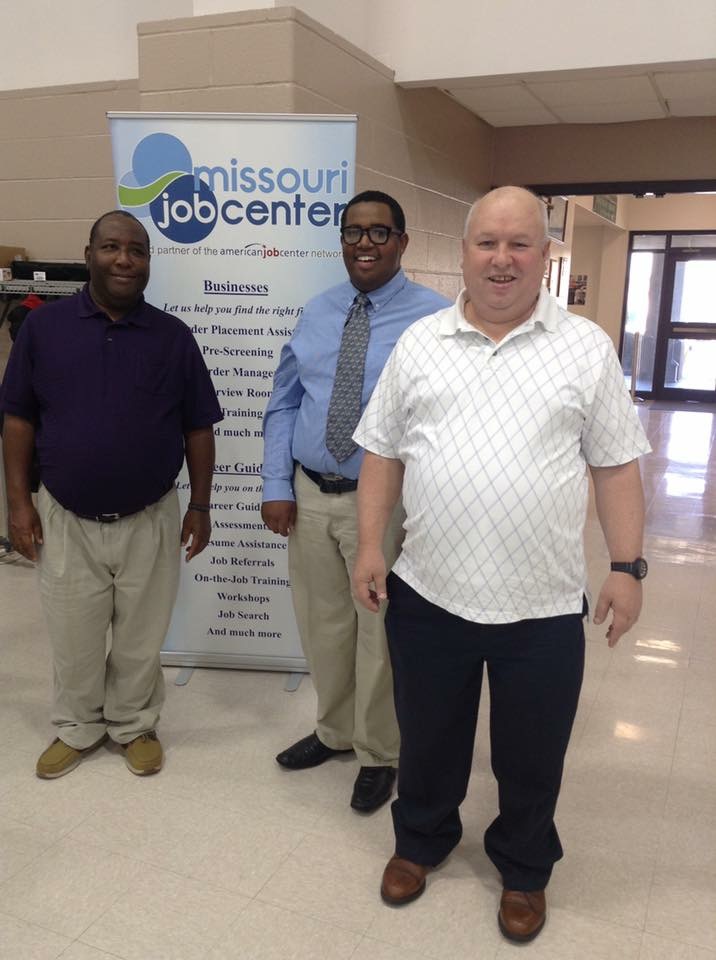 Pre-Vocational Services
Pre-vocational Services refers to the training program for the individual seeking employment. The design of the training is determined by the findings of the Career Planning process. The trainings are specific to the needs of the individual, and be approved for up to 6 months for those with eligible DMH funding. Prevocational Services include volunteering, simulated work settings at Blue Sky, task oriented trainings, communication skills, appropriate work behaviors, personal care work trials, and other areas related to a successful move to employment. This service is a pathway towards individualized employment .
Blue Sky Employment Team will continue to build relationships with employers throughout the Career Planning and Prevocational Services processes by learning the needs of the employer that the current work force may not be meeting.
Job Development
The goal of Job Development is the acceptance by the individual of a job offer that meets their personal and career goals. It can include many steps in working with both the job seeker and potential employer
Individual Supported Employment
Individual Supported Employment is competitive work in an integrated work setting with on-going Blue Sky support services for individuals with developmental disabilities. The outcome of this service is sustained, paid integrated community employment where the individual has chosen to become employed (including self-employment situations) and work experience leading to further career development